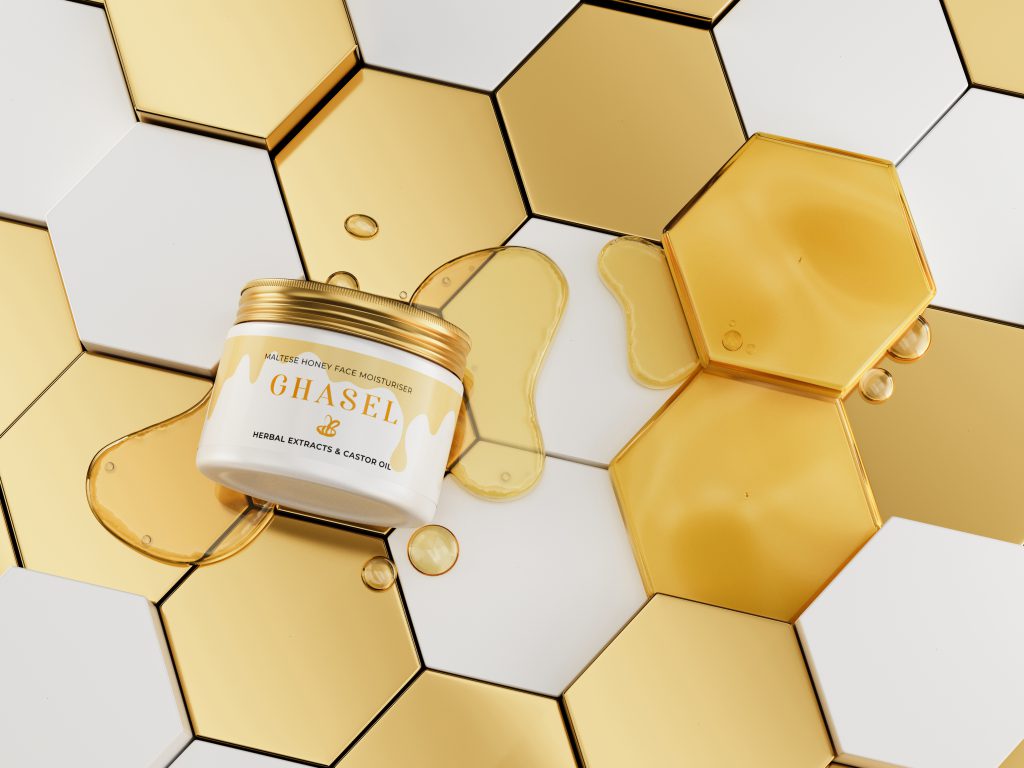 Maltese honey in your skin care routine. GHASEL Maltese Honey Face Moisturiser.
The GHASEL brand released a special Maltese Honey Face Moisturiser for day and night use that contains the amazing power of Maltese honey. It's intensely moisturizing and nourishing, what's more, it adapts to your skin's needs no matter its age.
This honey straight from Malta brings relief to your tired and dull skin. It's advised to use it in the morning as well as in the evening, because a regular use is what will strenghten its defense abilities and protect from free radicals. This face moisturizer is a guarantee of a soothing feeling for your skin at all times.
GHASEL Maltese Honey Face Moisturiser is a must-have in your skin care bag
Do you know how to choose a good face moisturizer and what is its main purpose? Its role is to replenish water in the deepest layers of the epidermis and to prevent it from escaping from within. If this is achieved, the skin is flexible, smooth and looks much younger.
When you're shopping, look for a product that contains a number of active ingredients that can rebuild dry epidermis and strenghten its protective barrier. A face cream should restore firmness and elasticity to your skin, prevent damage, protect from free radicals and oxidative stress. It's worth knowing, because dull skin that lacks flexibility will be more likely to become full of wrinkles and furrows.
Opt for Maltese Honey Face Moisturiser, a must-have in your skin care bag. It's a lightweight cream that will bring sootheness to the skin, smooth out wrinkles on it and give it a boost of energy. Its components provide long-term hydration and retain water within deep layers of the skin.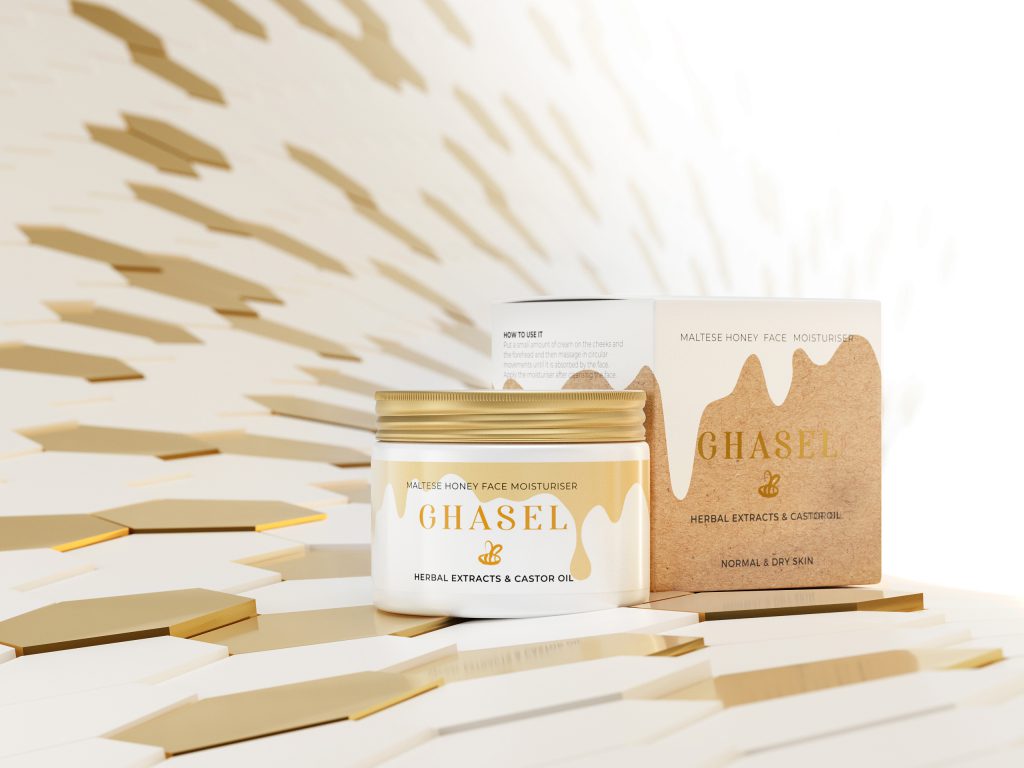 Innovative Maltese Honey Face Moisturiser for day and night use
Ghasel has created a cream for your face that contains a range of moisturizers that have anti-aging properties which will leave your skin beautiful, firm and young-looking.
Maltese honey – the most important ingredient of the cream that moisturizes and nourishes the skin very intensely. It's the sweetest honey in the world, a humectant with antibacterial qualities, perfect for acne-prone skin as well as vascular and dry skin. It restores the skin's firmness and elasticity.
Shea butter – provides a great portion of hydration to dry, flabby skin. It inhibits aging processes, smooths out wrinkles and furrows, supports the healing of any irritations and skin changes.
Caffeine – stimulates blood vessels, giving skin energy and vitality. It also reduces the signs of tiredness, so the skin looks fresh and young with a soft glow.
B6 vitamin – an antioxidant that works against harmful free radicals. It has anti-aging qualities and leaves the skin soft to the touch.
Sage and green tea extracts – both are used in the care of oily, acne-prone, impure and dry ski. They have a regenerative effect, act as a toner, inhibit inflammations from developing and they cleanse the skin on the face. Plant extracts regulate the sebaceous glands, preventing the formation of blackheads and the skin from looking excessively shiny.
E vitamin – the "vitamin of youth" that is a tocopherol. It neutralizes the effects of free radicals and protects the skin from oxidative stress. It's also in charge of improving the skin's elasticity and firmness as well as its regenerative abilities and minimizing the visibility of wrinkles. What's more, it helps to even out the skin tone.
Learn more about the product: www.ghasel.mt.
---