Do you spend long hours styling your unruly brow hairs? Turns out brow styling can be really easy. Nanobrow Styling Soap is all you need to become your best brow stylist.
Nanobrow Styling Soap – benefits
Tames even the most unruly hairs,
Delivers maximum volume and definition,
Brings out the natural beauty of your brows,
Provides the brow lamination effect.
Tame your eyebrows in a flash!
Brow soap is used for professional brow styling. Nanobrow Styling Soap can sculpt your arches in no time. It provides the ultimate comfort with minimum effort. This perfect product allows you to tame even the most unruly arches.
This unique Nanobrow product provides a long-lasting lamination-alike effect. And there's no need for any touch-ups throughout the day. Its ultra-strong formula works in all conditions. The weather conditions don't matter – your eyebrows will always look their best.
Nanobrow Eyebrow Styling Soap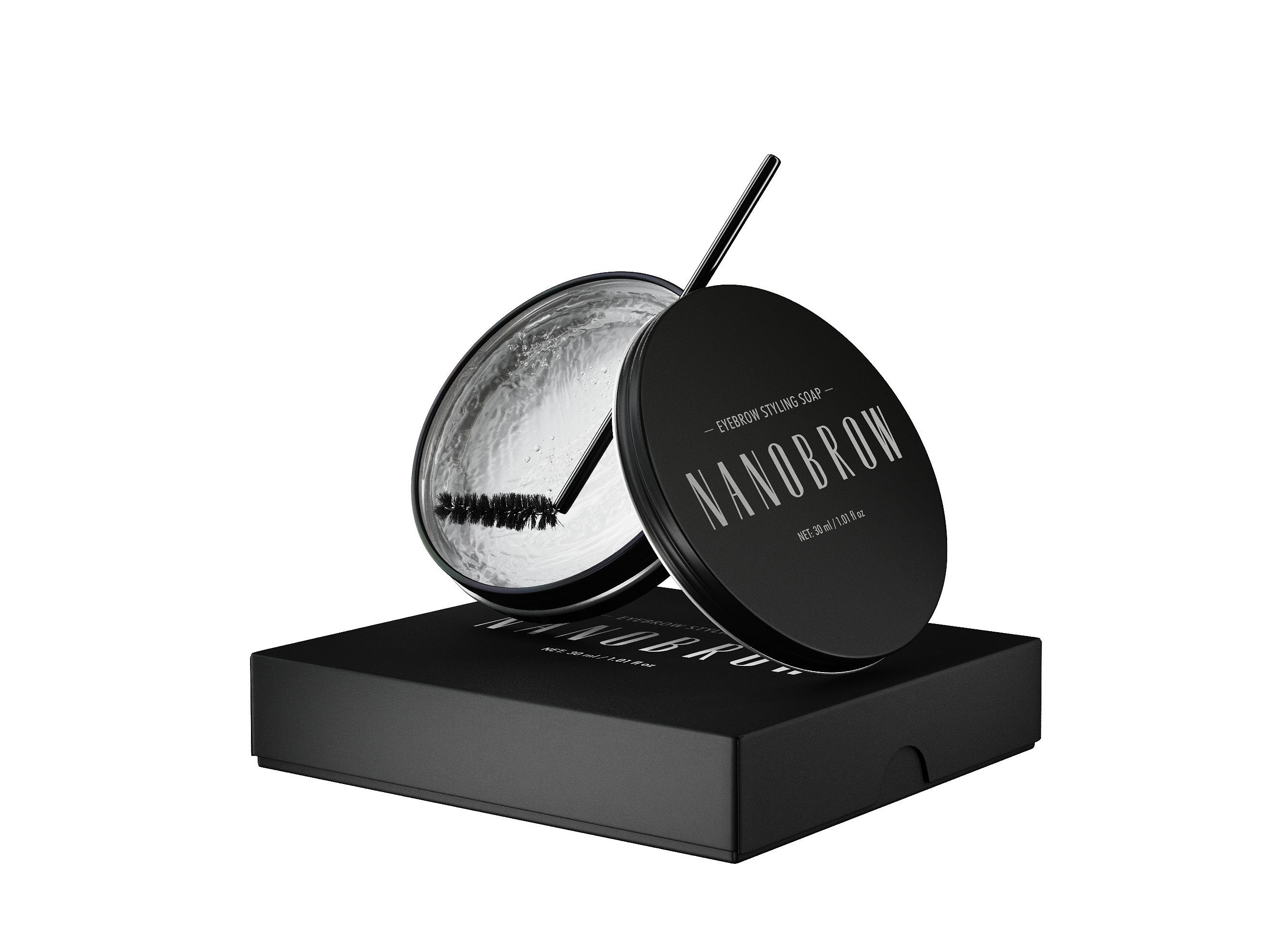 Nanobrow professional brow soap
Nanobrow Styling Soap impresses with its unique gel-like consistency. You can quickly apply it to your eyebrows and sculpt them exactly the way you want for a guaranteed spectacular result!
Do you prefer a bold brow look or a subtle and more natural finish? You can achieve the desired and long-wearing effect in a blink of an eye. Are your eyebrows thin, sparse and almost invisible? Or maybe they are bushy but stick out in different directions? The world of Nanobrow is ready to meet all your brow needs!
You can sculpt your brows the way you want. Brow soap is all you need for your comfort during brow styling. Finally, you don't have to spend hours on troublesome brow styling!
Sculpt your eyebrows
Do your shapeless brows keep you up at night? No more! Nanobrow Styling Soap is the way for fast and long-lasting brow styling. You can use it alone or as a base for a tinted brow pomade or brow powders.
Keep up with new trends! Nanobrow offers you an easy way to style your eyebrows to ensure they look perfect even without makeup. It adds long-lasting volume so you won't have to look in the mirror all the time to make sure they still look good. This styling soap can make light and sparse eyebrows look fuller.
Nanobrow Styling Soap – quick eyebrow sculpting
Nanobrow soap is a bestseller in the cosmetic world. It's essential for thousands of women around the world as it ensures phenomenal results every time. How to apply the product?
STEP ONE. Scoop a little soap on a spoolie.
STEP TWO. Brush the product through the hairs into the desired shape.
The application is that simple! The pleasant formula of the product coats each hair, adding volume without weighing it down! Styling Soap ensures bold and perfect eyebrows which can bring out the depth of your gaze.
Nanobrow Styling Soap provides 100% control over your eyebrows. No more thin and invisible brow hairs!