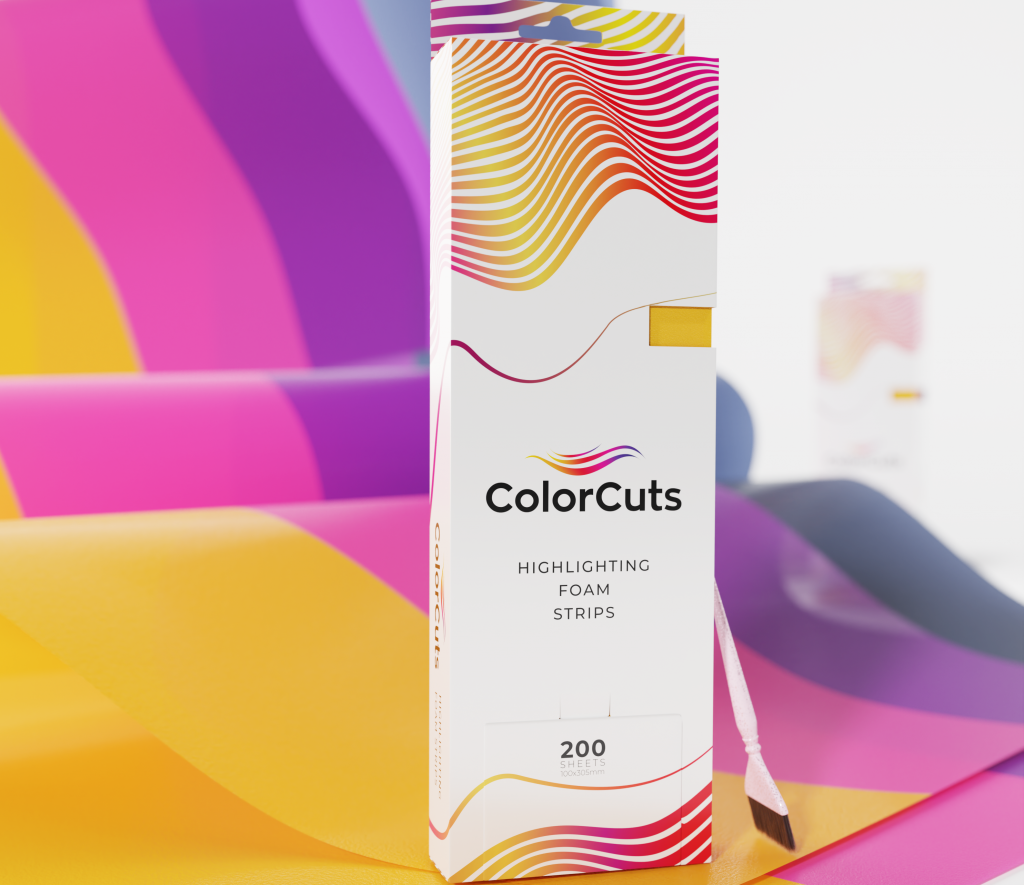 Highlighting Foam Strips By Color Cuts Are Conquering Salons Around The World!
The professional Highlighting Foam Strips by Color Cuts have revolutionised the hairdressing market. The aluminium foil is slowly becoming a relic and a memory of the 1990s. Color Cuts let you create a salon for the 21st century!
Highlighting Foam Strips:
200 pre-cut strips in a handy box
Dimensions 10 x 30,5 cm
Rectangular shape that can be cut freely
Lightweight and flexible foam material (polystyrene)
High-quality semi-transparent material
Eco-friendly substitute for aluminium foil
Fast and comfortable work
Reusable
Multiple colours
Minimal risk of damage
Maintaining the optimal hair temperature during colouring
No skin irritation
Higher comfort for your customers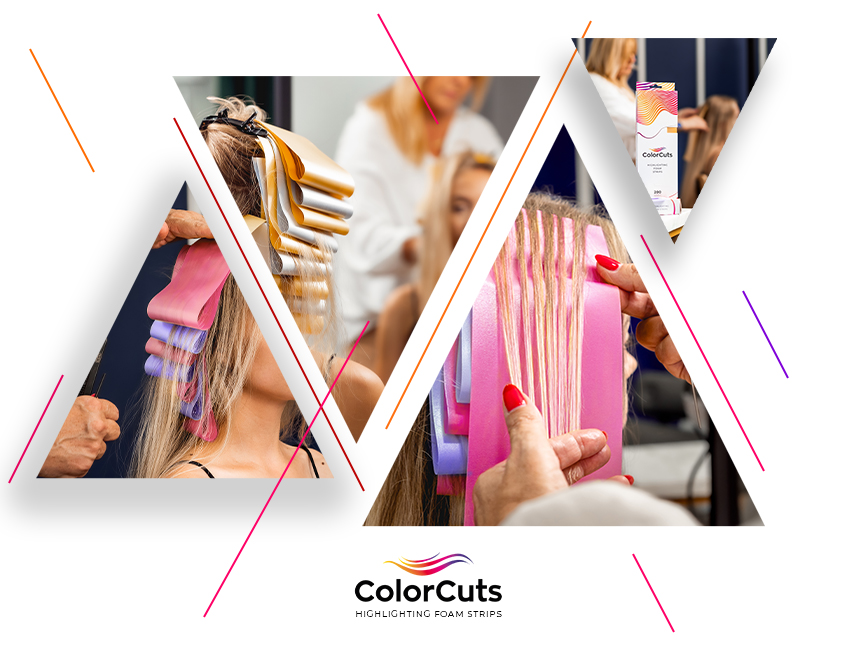 Color Cuts – experience and modernity
The Color Cuts brand stands for specialised products and accessories that streamline the work of hair salons. Their products respond to the needs of professionals who want to keep up with ever-changing trends. Color Cuts is a brand for hairdressers seeking modern solutions that can streamline the work in their salons and provide comfort to clients without harm to the environment.
Color Cuts provide technologically advanced products, valued by beauty professionals. Functional, simple to use and yet incredibly effective, Highlighting Foam Strips are conquering hair salons around the world!
Highlighting Foam Strips – trust a professional in hair colouring
The ready to use strips are made from a special thermal foam material to make every hairstylist's job easier. Do you value precise, fast and safe colouring? Ditch the aluminium foil and replace it with professional Highlighting Foam Strips!
The material used to create the strips is 80% recycled and is an eco-friendly substitute for regular aluminium foil. The strips are reusable – you can wash and reuse them up to 3 times. A set of 200 strips lasts for at least 600 uses. You can recycle the used strips.
The strips don't overheat the strands. They maintain the optimum temperature while highlighting and colouring your hair, minimising the risk of damage. The transparent coating ensures full control over the colouring process. With Color Cuts strips, nothing can surprise you and the colour comes out exactly as you planned. The multiple colours of the strips help you to distinguish the different tones of hair dyes used. The clingy coating holds the strips in place. You can fold and cut the strips as you wish. The lightweight foam material provides comfort to you and your clients comfortable during the treatment.
Highlighting Foam Strips ensure you can perform: classic colouring, creative colouring, highlighting, ombre, sombre, baleyage, flamboyage, ecaille, highlights and more. The foam material boosts the effects of the dyes and highlighters, ensuring an even hair tone. Color Cuts strips mean shorter coluring time and stunning results! Learn more about the product: www.colorcuts.mt.
Directions for use:
Place the strip underneath the hair section right at the root.
Apply the colouring product.
Fold the strip in half or cover with another strip.
Leave the strand in place for a suitable time.
Control the colour change with the semi-transparent coating.
Gently pull off the strips.
Wash and reuse.


---