Serum is one of the essential products for our skin. It produces better effects than a moisturizer because it works from within. Being perfectly suited to the skin's needs is the secret to its high effectiveness. That's why it will tackle even serious issues like dilated capillaries. You just need to know which serum to choose for rosacea-prone skin.
Before deciding on a given product, you should catch up and read on the needs of skin that is susceptible to broken capillaries, and know the features a good anti-redness serum should have. The choice will be much easier for sure.
The needs of rosacea-prone skin
What does your rosacea-prone skin need? Above all else, it needs relief. It's one of the skin types with the highest risk of irritations. It reddens and gets another broken capillary from many factors such as the sunlight, heat, rubbing or ill-matched cosmetic products. That's why being gentle is a base for rosacea-prone complexion. The products that you apply should have a light consistency and good formula abounding in natural botanical extracts.
You should remember that:
rosacea-prone skin doesn't like alcohol-infused cosmetic products.
proper components guarantee a face free of irritations.
you shouldn't use scrubs on a redness-prone complexion.
facial serum is the best product for such skin types.
the lighter the serum, the better the skin.
Anti-redness serum for rosacea-prone skin
Using a light-textured face serum is a must-take step if you try to control redness in your delicate skin. Such a product will deliver essential nutrients which soothe irritated skin without weighing it down or leaving a greasy film (unless it's based on oils). You should look into the formula because it should also be rich in ingredients that will strengthen weak capillaries, for example buckeye extract, arnica extract, vitamin K or niacin.
Are you still looking for the best anti-redness face serum? Check our top choices – the most effective serums for rosacea-prone skin that are currently available. Your skin will love them!
THE BEST ANTI-REDNESS FACE SERUMS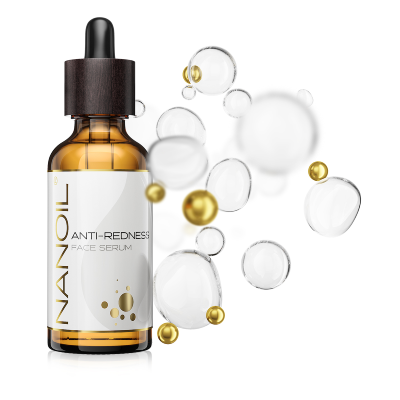 1. Nanoil Anti-Redness Face Serum
A light-textured, water-based and botanical-rich face serum. It's a popular pick among those whose skin tends to get "angry" and irritated because it works from the very first use. Nanoil calms the complexion, reduces redness and soothes dry skin thanks to vitamin B3 and buckeye extract. It also contains revitalizing and antiaging ingredients like linden extract, cypress cone extract or Indian plant extract, Punarnava – a less-known ingredient that Nanoil uses in the range of their face serums. Nanoil is the best choice for redness-prone skin because it helps tackle capillary problems and soothe sensitive skin but also moisturizes, nourishes, strengthens and protects.
Visit – www.nanoil.us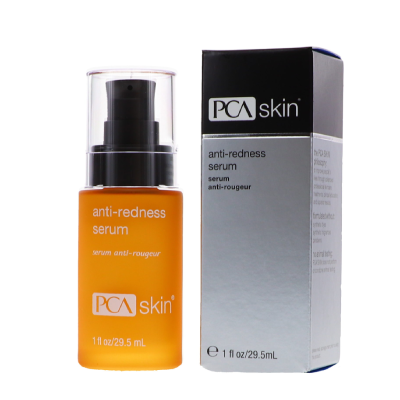 2. PCA Skin Anti-Redness Serum
An intensive serum which calms all kinds of irritations, not just the symptoms of rosacea-prone skin. This lightweight product combines red and brown algae, caper extract, and chamomile-derived skin-soothing bisabolol. The PCA Skin Anti-Redness Serum can be used if you struggle with dilated capillaries, acne rosacea and long-lasting flare-ups. It stimulates skin repair, makes the face less sensitive, soothes irritations no matter their origin, and gives a nicer-looking face. For faster results, it should be used both morning and evening.
3. La Mer MED+ Anti-Red Couperose Concentrate
Irritation- and redness-soothing concentrate for topical application. Because it works intensively, it can be used only as a temporary treatment. The La Mer MED+ Anti-Red Couperose Concentrate is based on marine ingredients: sea silt extract, green algae extract and sea salt. These substances make it work effectively to handle problems typical of this skin type. It camouflages blemishes, reduces redness, brings relief, nourishes, moisturizes and strengthens skin's barrier, protecting against new irritations. Plus, it's formulated without PEGs, silicones, parabens and other nasties so it works well on sensitive skin for sure.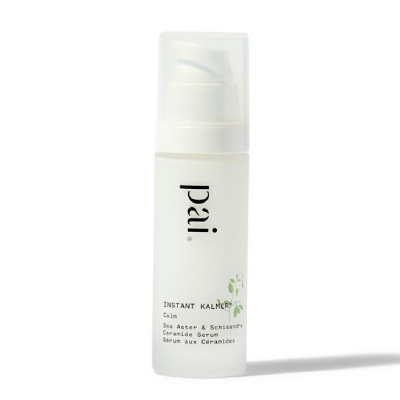 4. PAI Instant Kalmer Serum
This serum has been formulated specifically for hypersensitive skin which is hard to care for. It contains extracts from sea aster and oats which have a soothing effect, reduce persistent irritations and delay aging. The alcohol-free and pH-friendly formula are great assets. The PAI Instant Kalmer Serum takes regular application to make redness and dryness fade and give you a healthier-looking face. We just wish it was more budget-friendly.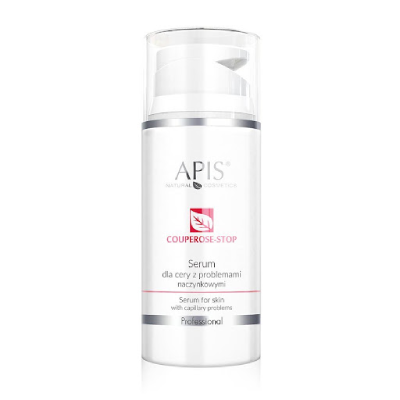 5. Apis Couperose-Stop Serum
A product for problematic capillaries. The Apis Couperose-Stop Serum can be used daily on easily-irritated skin with broken capillaries or redness, but it works for other skin types too. It contains brightening vitamin C, ceramides, silk-derived proteins, and some botanical extracts, ginkgo and algae, among others. The price is encouraging but the serum takes even several weeks of daily application to bring visible results.