Looking for a set for at-home brow lifting and lamination? Nanobrow Lamination is for you! It includes everything you could ever possibly need to nourish and style your hairs for 6 weeks. Find out why it's worth choosing!
Nanobrow Lamination Kit is a product you will fall in love with from the first use. You can find three bottles here, each with a description so you are sure to manage the application of each solution.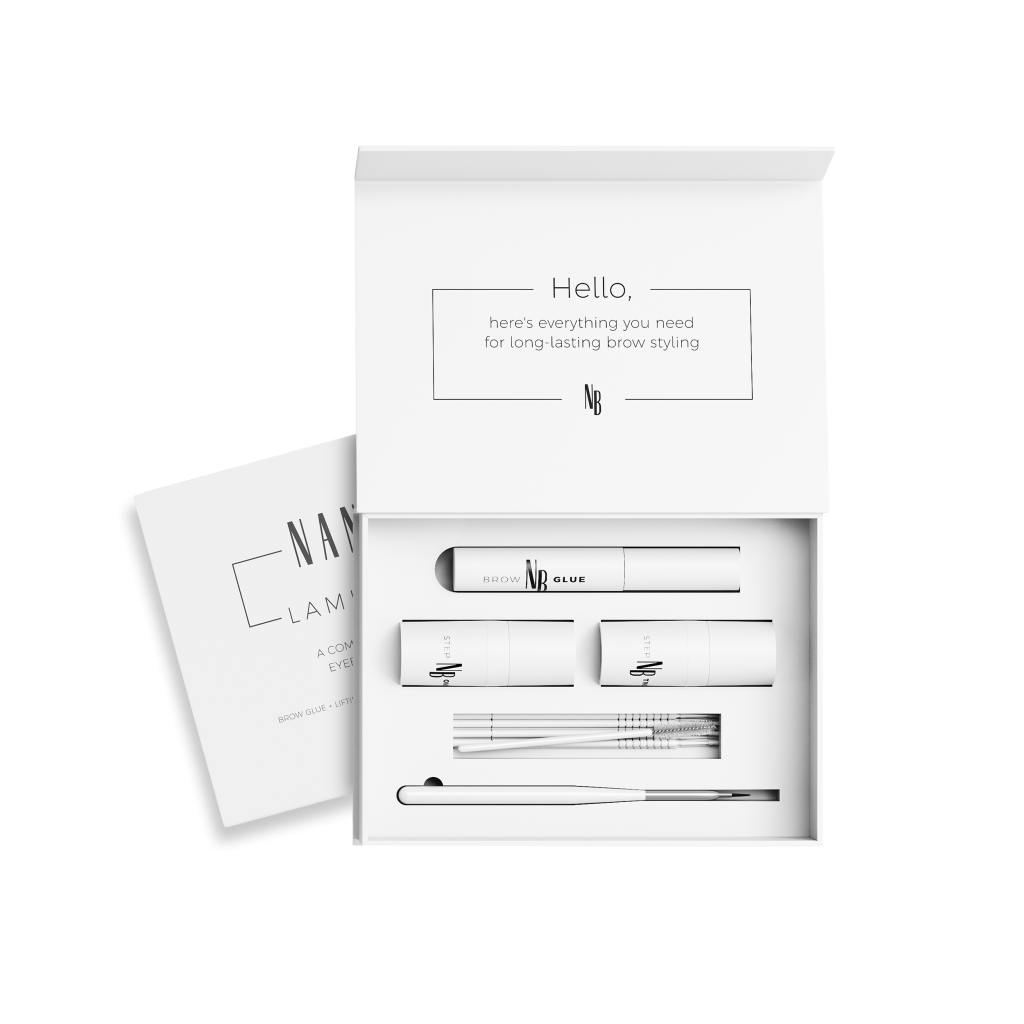 Size:
 Brow glue (7ml / 0.24 fl oz),
StepOne Lifting lotion (5ml / 0.17 fl oz),
StepTwo Fixer (5ml / 0.17 fl oz).
Nanobrow Lamination Kit – a perfect solution to get beautiful arches
What makes it worth having?
➔ it contains everything you need for long-term brow styling
➔ Delivers the effect of precisely styled brows for 6 weeks
➔ Guarantees enhanced, expressive, and naturally shiny eyebrows
➔ The perfect kit for professional salons as well as for home use
Want your eyebrows to be flawlessly styled? This complete set for long-term brow lifting and brow styling makes it possible. It lets you style your eyebrows the way you want. Shape them correctly and gain a wonderful arch for many weeks to come. This easy-to-use and professional set is perfect for both professional beauty salons and home use.
Finally, your eyebrows will be precise. The kit has everything you need for flawless brow lifting. The effects last up to 6 weeks! The product is incredibly precise, comfortable and uncomplicated to use. It will be enough for 10 single uses. Sounds tempting, right?
Nanobrow Lamination Kit – eyebrow lamination kit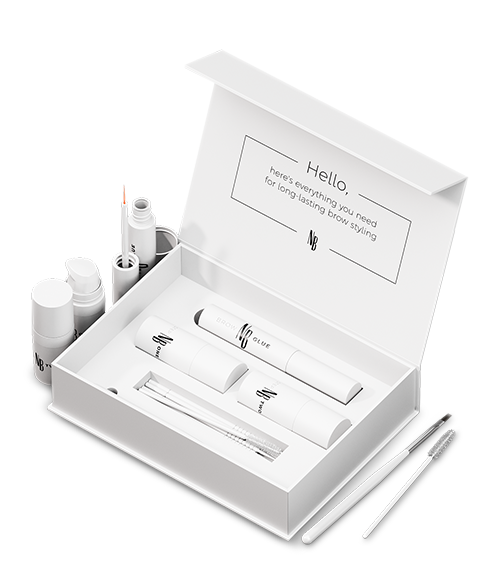 Go to
nanobrow.us
and discover the way for perfectly shaped eyebrows at any time of the day or night
Nanobrow Lamination Kit – gorgeous eyebrows for 6 weeks
Did you know brow lamination nourishes, moisturizes and rejuvenates eyebrow hair? It becomes more supple and easier to style. Apart from this, they present a stunning look every day! The treatment camouflages gaps, patches and irregularities so your eyebrows appear more enhanced, accentuated and full of natural glow.
Brow lamination is recommended for those makeup fans who are not quite satisfied with how their eyebrows look. If your brow hairs are sparse, thin and unruly, it's the perfect solution for you. What's more, you can complete it with henna, tinting and tweezing.
The brilliant Nanobrow Lamination Kit – what makes it so popular?
This brow styling set stole the hearts of thousands of casual shoppers and professional makeup artists! It's a common choice because of the well-selected components, refined formulas, ease of use, numbered bottles and spectacular effects. Even beginners will handle the application! No wonder Nanobrow Lamination Kit gains many glowing opinions and great feedback online.
Thanks to this product you will be sure that your eyebrows look phenomenal at all times. They will be excellently accentuated and voluminous. Finally, they will present an elegant and flawless look. Remember that eyebrows are the frame for your face so they should always appear polished. There is no good makeup without properly styled eyebrows.
How to use Nanobrow Lamination Kit?
At-home lamination has never been this simple. Create a dreamlike look with Nanobrow Lamination Kit. You won't even have to worry about its condition! All you need is 6 simple steps for your arches to look out of this world.
Cleanse eyebrows thoroughly with an oil-free makeup remover (i.e. Nanobrow Micellar Makeup Remover).
Apply a small amount of glue using a handy applicator. Wait 25-50m seconds.
Take the refined brush that comes with the set and apply a lifting solution onto the eyebrows. Start from the inner parts and style your eyebrows in the desired direction.
Leave the product for 5-8 minutes depending on how prone to styling your hairs are. Remove with a dry cotton pad.
Using a brush, apply the last solution. Shape your hairs in the direction you want. Let it sit for 5-8 minutes and then remove the product with a wet cotton pad.
Brush through your brow. Done! Enjoy your wonderful-looking eyebrows for several weeks to come!